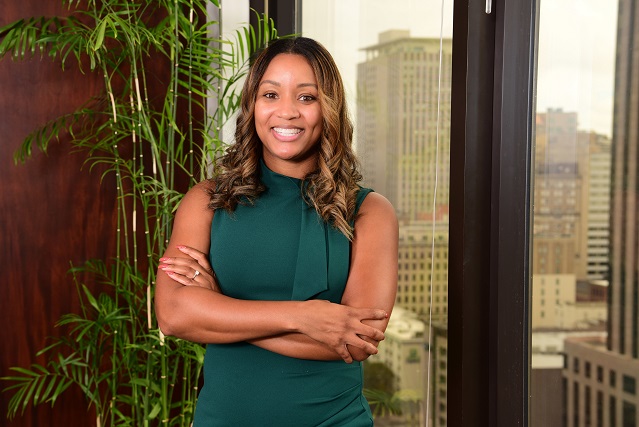 Misha Logan-Johnson is a Partner with Leake & Andersson LLP who has handled a substantial caseload of insurance defense, transportation, and products/premises liability claims. Misha has continued to expand her skills and experience, working in areas such as intellectual property and construction.
In 2015, Misha received her J.D. from Loyola University New Orleans – College of Law. During her time at Loyola, she served as a teaching assistant for the legal research and writing classes as well as evidence classes. She also served as Vice President of the Black Law Students Association – A.P. Tureaud Chapter and a member of Loyola's Journal of Public Interest and the Sports Law Moot Court team.
Misha is licensed to practice in Louisiana and New York. She is an active member of the Louisiana State Bar Association (LSBA), New York State Bar Association, Louisiana Association of Defense Counsel, DRI, and LSBA – Diversity Committee. Prior to her tenure on the LSBA Diversity Committee, Misha was selected as a member of the LSBA Leadership Class 2016-2017.
Misha is committed to servicing underserved communities.  While attending Loyola, Misha developed a prototype intake app for a local pro bono clinic to determine qualifications for services and provide directions from the applicant's location to the clinic. She also continues to work with the Justice and Accountability Center to expunge records within the New Orleans area.
Misha is most proud of serving as a mentor in the Legal Education Advancing Diversity Mentorship Program for pre-law students who attend the New Orleans area HBCUs. In addition to her mentorship endeavors, Misha is an active member of the Greater New Orleans Chapter of the Louis A. Martinet Legal Society (Martinet). Through Martinet, Misha has served as a Co-Chair of the Young Lawyers Committee and Chair of the Pathways and Pipelines to Success Program for law students.