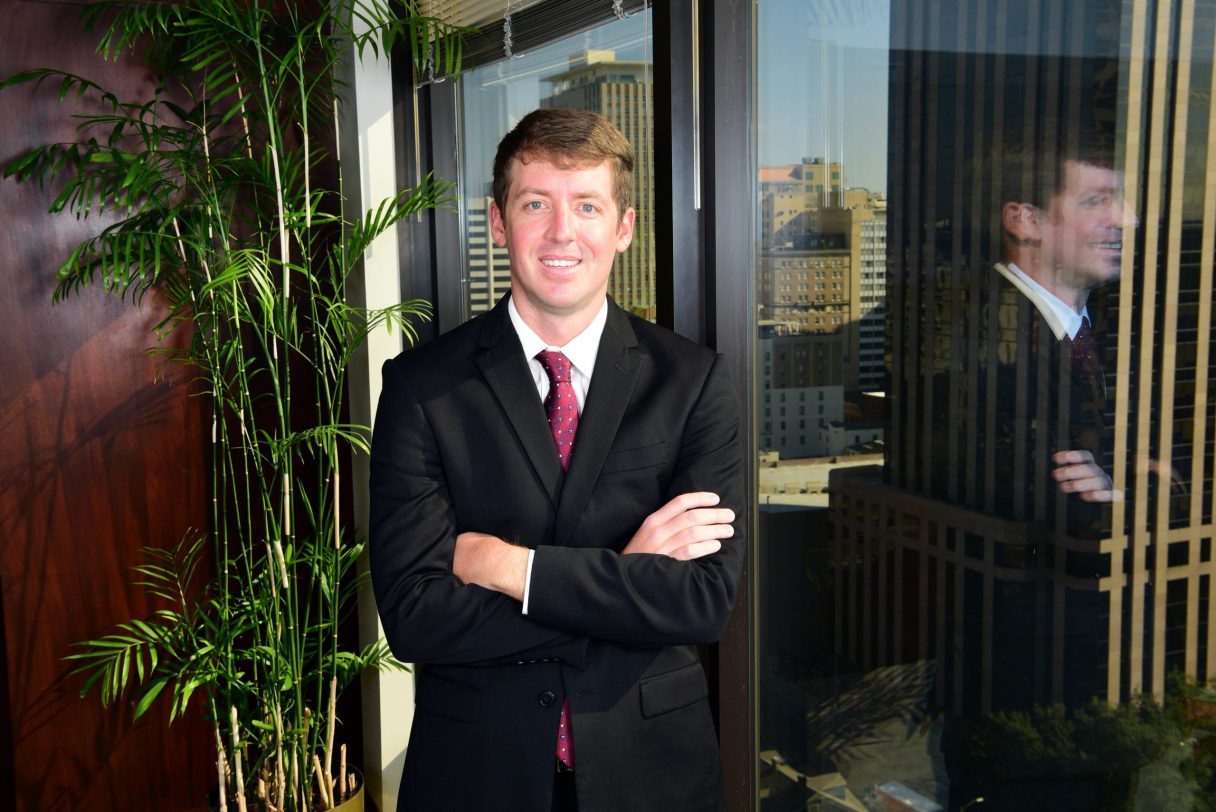 Michael Guerry grew up in Baton Rouge and is an associate attorney of Leake & Andersson in the firm's New Orleans Office. Michael is a general litigation associate whose primary practice areas include casualty, general commercial liability, environmental toxic tort, drug and medical device products liability, medical and pharmacy malpractice, products liability, premises liability and transportation and trucking litigation. Michael has tried multiple cases in Louisiana State Court and has a budding Federal Litigation practice.
Michael graduated from Louisiana State University in 2012 and received his law degree from LSU's Paul M. Hebert Law Center in 2016. While in law school, Michael clerked for a full year with the Louisiana First Circuit Court of Appeals and also for one semester for Chief Judge, Brian Jackson with the United States Middle District Court for the State of Louisiana.
After law school, Michael began his legal career as a Judicial Law Clerk for Judge Timothy Kelley in the 19th Judicial District Court of East Baton Rouge Parish in Louisiana. Before joining Leake & Andersson, Michael represented businesses and insurance companies in a general defense litigation practice with a focus on personal injury defense.
Michael is a member of the New Orleans Bar Association, the Louisiana State Bar Association, the New Orleans Association of Defense Counsel, and the Louisiana Association of Defense Counsel.
Michael has been married to Kristen Elizabeth Meeks since 2017, they live in New Orleans with their golden retriever, Hank.